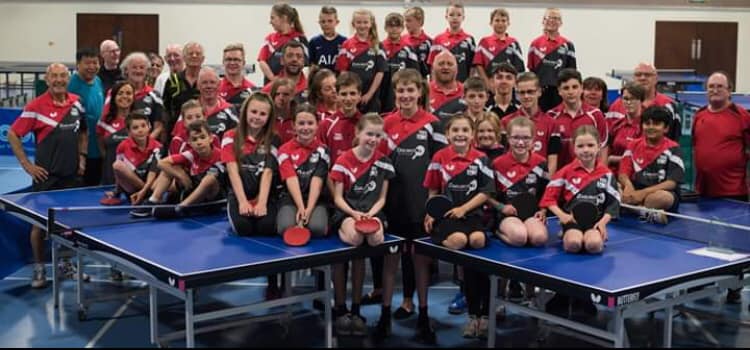 Darlington Table Tennis Academy started its journey in 2013 at Longfield Academy with just four tables, by 2015 the club had rapidly outgrown their school venue and needed to find a new site. The club then moved to the Kings Centre five minutes from the centre of Darlington and hasn't looked back, now hosting 23 tables in a club open four nights a week.
Giulio Pontone the Club Secretary was recently awarded Table Tennis England – North East Volunteer of the Year, for all the effort he puts in to the club and introducing table tennis in local schools.
As well as a constant presence at the club, Giulio helps each week at an after school club at Harrowgate Hill Primary School where 12 players regularly attend the sessions.
Nominated by one of the club coaches who said:
Giulio helps with the beginners group with so much enthusiasm and always with a smile. He also encourages adults to get involved with coaching. He is without doubt the reason for the clubs continued success.
The club has increased its membership to over 100 including 55 juniors, 19 of which are girls, and the Academy has helped double the size of the Darlington League to 22 teams.
When asked what has made the club such a success, particularly in attracting so many young girls to the club Giulio said:
The club has just launched a new website and is currently renewing its Clubmark status via the online Clubmatters portal. Giulio has also recently applied for Be TT funding to support additional links with local Primary Schools.